Background
Angiotensin II (Asp-Arg-Val-Tyr-Ile-His-Pro-Phe | His-Leu) is an octapeptide that is converted from Angiotensin I (AI) through removal of two C-terminal residues by the enzyme angiotensin-converting enzyme (ACE), primarily through ACE within the lung (but also present in endothelial and kidney epithelial cells).
Angiotensin II has been shown to play important roles in mediating hypertension, heart failure, cardiac remodeling, diabetes, and the proliferative and inflammatory responses to arterial injury [1].
Angiotensin II exerts a wide range of effects on the cardiovascular system. It is a potent vasopressor and a powerful stimulus for production and release of aldosterone from the adrenal cortex. It acts via specific receptors in the adrenal glands to stimulate the secretion of aldosterone, which stimulates salt and water reabsorption by the kidneys. Angiotensin increases blood pressure by stimulating the Gq protein in vascular smooth muscle cells (which in turn activates contraction by an IP3-dependent mechanism). It was demonstrated that Ang II activated phospholipase C, resulting in the production of inositol trisphosphate (IP3) and diacylglycerol, which in turn were responsible for the mobilization of [Ca2+]i and the activation of PKC, respectively. Additional studies in SMC cultures examined the properties of Ang II as a growth agonist, in particular its role in promoting cellular hypertrophy, characterized by increases in protein synthesis, cell size, and polyploidy. [2][3]
 Fig. 2: Formula of Angiotensin II
Fig. 2: Structure of Angiotensin II
Ref:
1. Ruiz-Ortega M, Lorenzo O, Ruperez M, Esteban V, Suzuki Y, Mezzano S, Plaza JJ, Egido J. Role of the renin-angiotensin system in vascular diseases: expanding the field. Hypertension. 2001; 38: 1382–1387.
2. Geisterfer AA, Peach MJ, Owens GK. Angiotensin II induces hypertrophy, not hyperplasia, of cultured rat aortic smooth muscle cells. Circ Res. 1988; 62: 749–756.
3. Berk BC, Vekshtein V, Gordon HM, Tsuda T. Angiotensin II-stimulated protein synthesis in cultured vascular smooth muscle cells. Hypertension. 1989; 13: 305–314.
Product Citation
Chemical Properties
| | |
| --- | --- |
| Storage | Desiccate at -20°C |
| M.Wt | 1046.2 |
| Cas No. | 4474-91-3 |
| Formula | C50H71N13O12 |
| Synonyms | Asp-Arg-Val-Tyr-Ile-His-Pro-Phe |
| Solubility | insoluble in DMSO; insoluble in EtOH; ≥100.2 mg/mL in H2O |
| Chemical Name | Angiotensin II |
| SDF | Download SDF |
| Canonical SMILES | CCC(C)C(C(=O)NC(CC1=CN=CN1)C(=O)N2CCCC2C(=O)NC(CC3=CC=CC=C3)C(=O)O)NC(=O)C(CC4=CC=C(C=C4)O)NC(=O)C(C(C)C)NC(=O)C(CCCN=C(N)N)NC(=O)C(CC(=O)O)N.CC(=O)O |
| Shipping Condition | Ship with blue ice, or upon other requests. |
| General tips | For obtaining a higher solubility, please warm the tube at 37°C and shake it in the ultrasonic bath for a while. We do not recommend long-term storage for the solution, please use it up soon. |
Protocol
Cell experiment: [1]

Cell lines

Vascular smooth muscle cells

Preparation method

The solubility of this peptide in sterile water is >10 mM. Stock solution should be splited and stored at -80°C for several months.

Reaction Conditions

100 nM, 4 hours

Applications

Treatment of Angiotensin II caused a large increase in both NADH and NADPH oxidase activity, both in terms of initial rate and peak response. The increase in oxidase activity was not apparent until ~ 1 hour and continued to increase for at least 6 hours.

Animal experiment: [2]

Animal models

C57BL/6J (apoE–/– ) mice

Dosage form

Drugs were delivered through the minipumps placed into the subcutaneous space in the back of the neck. 500 or 1000 ng/min/kg for 28 days.

Applications

Ang II infusion promotes the development of abdominal aortic aneurysms. The region in the abdominal aorta from an Ang II–infused mouse was markedly increased in size. The tissue encompassing this region was resistant to the dissection process typically used to remove adventitial tissue. The bulbous aortic abdominal shape occurred in 20% and 33% of mice in the groups infused with 500 and 1,000 ng/min/kg of Ang II, respectively.

Other notes

Please test the solubility of all compounds indoor, and the actual solubility may slightly differ with the theoretical value. This is caused by an experimental system error and it is normal.

References:

[1] Griendling K K, Minieri C A, Ollerenshaw J D, et al. Angiotensin II stimulates NADH and NADPH oxidase activity in cultured vascular smooth muscle cells. Circulation research, 1994, 74(6): 1141-1148.

[2] Daugherty A, Manning M W, Cassis L A. Angiotensin II promotes atherosclerotic lesions and aneurysms in apolipoprotein E–deficient mice. Journal of Clinical Investigation, 2000, 105(11): 1605-1612.
Quality Control
Quality Control & MSDS
View current batch:
Chemical structure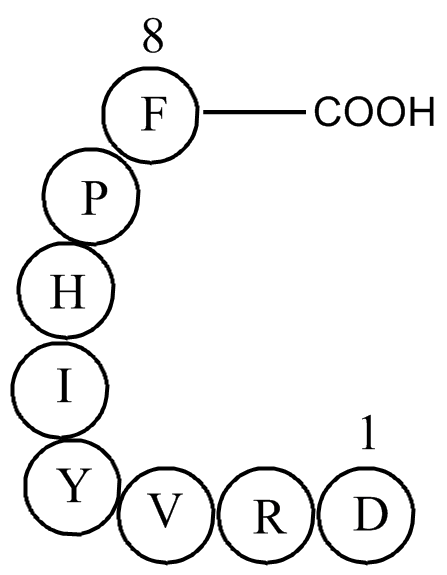 Related Biological Data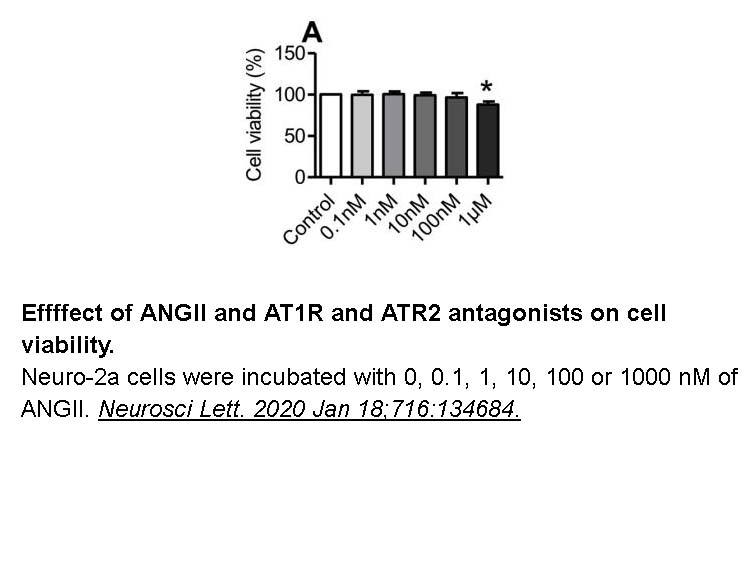 Related Biological Data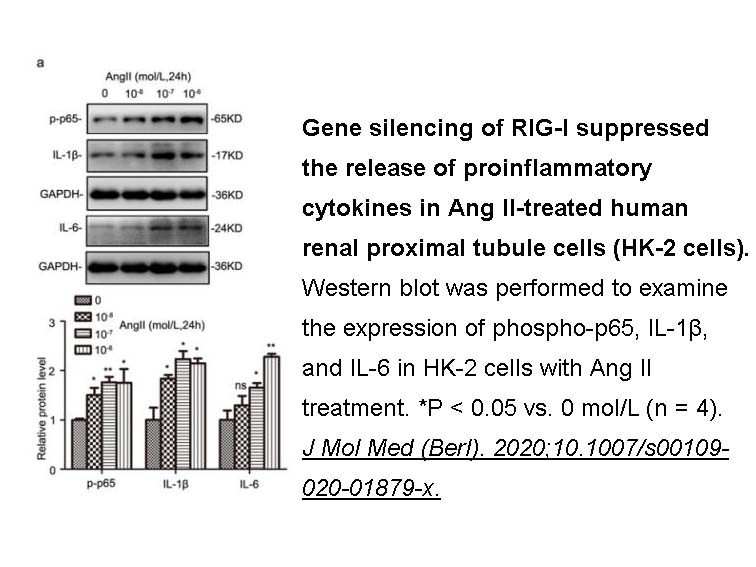 Related Biological Data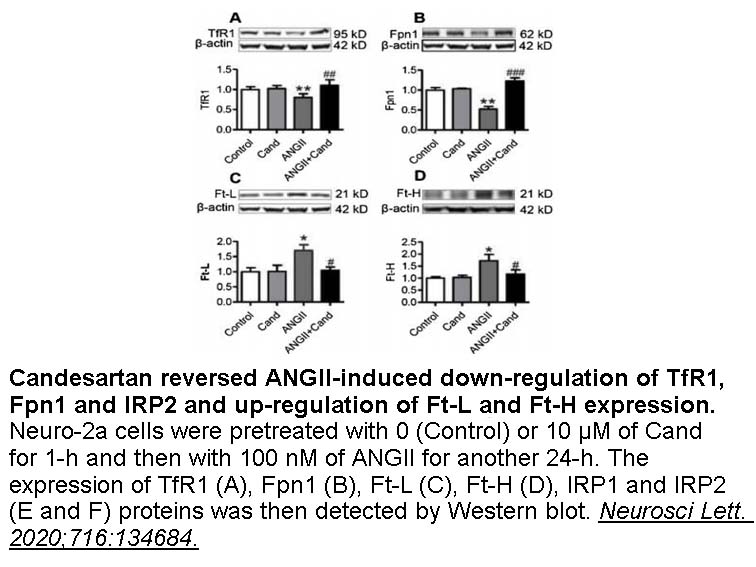 Related Biological Data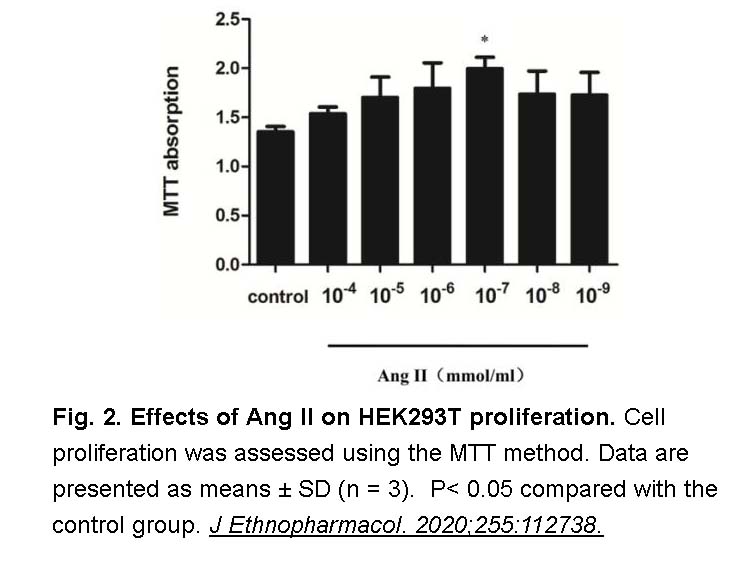 Related Biological Data